Get Chu Hai & Ramen. T-Shirt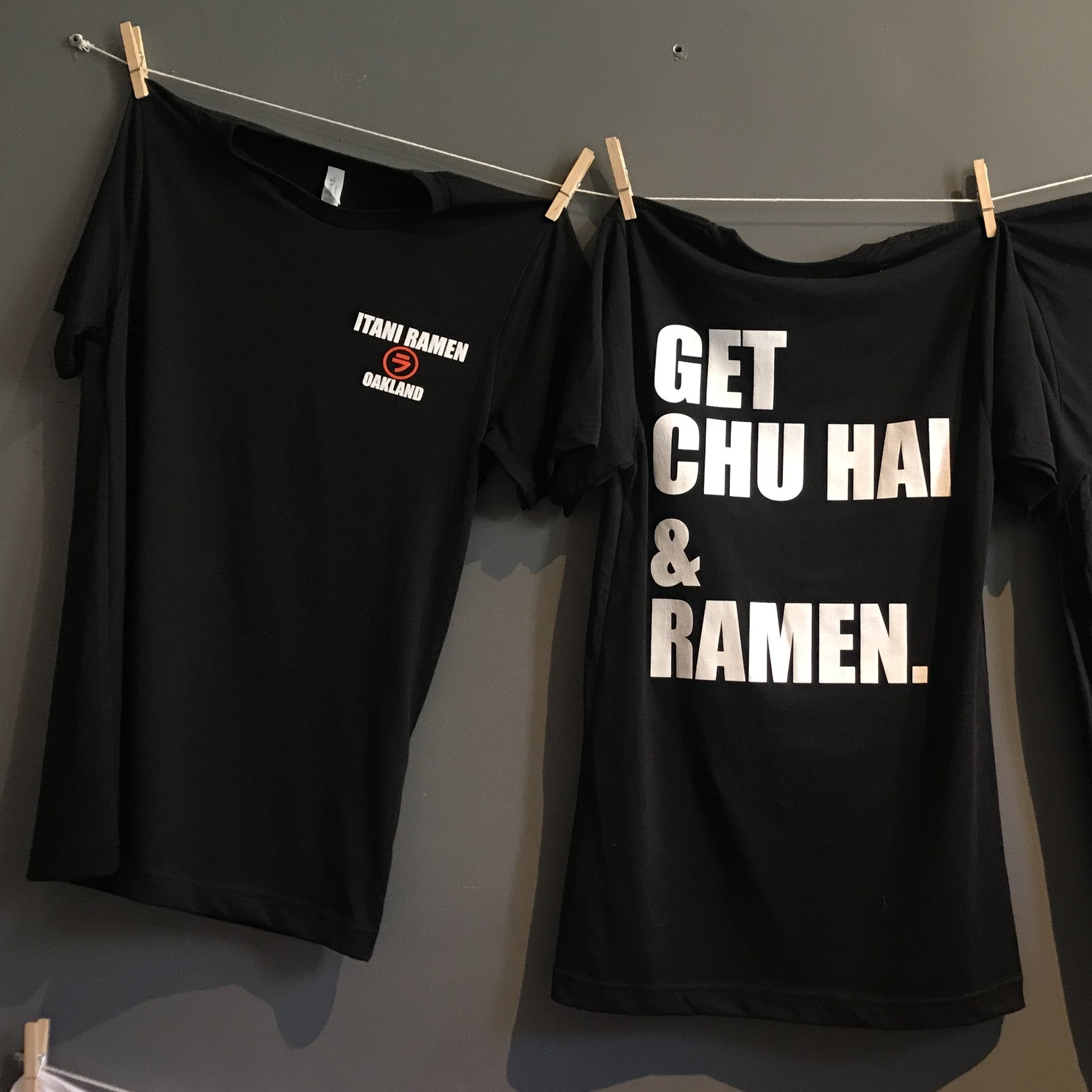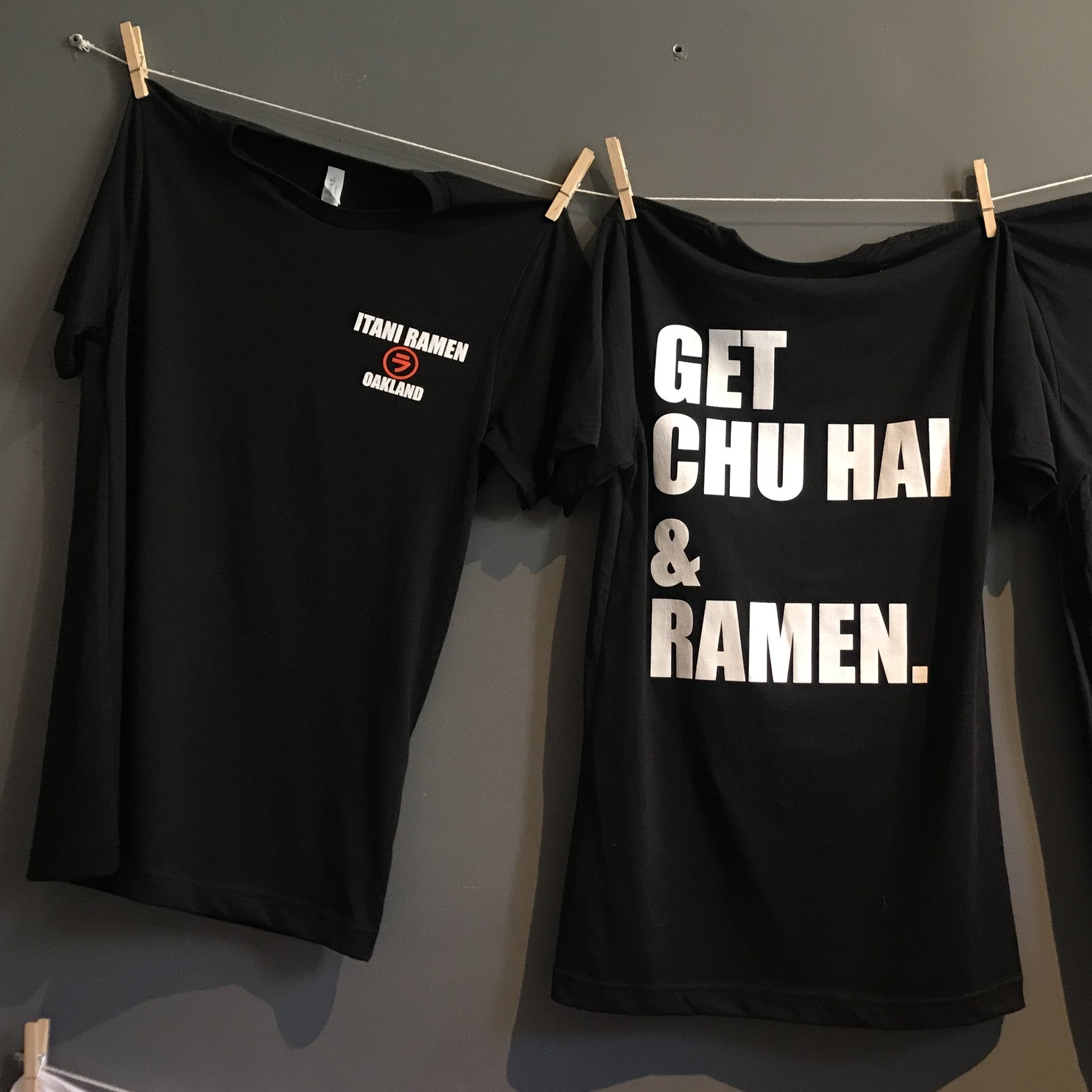 Get Chu Hai & Ramen. T-Shirt
This tee is available in two colors - black shirt with white text or white shirt with black text. Decisions, decisions. Get both and call it a day.
Comes full length. The crop is up to you and your scissors.
All Itani Ramen tee shirts are unisex. Sizing is based on men's tee shirts.