Ramen Mama T-Shirt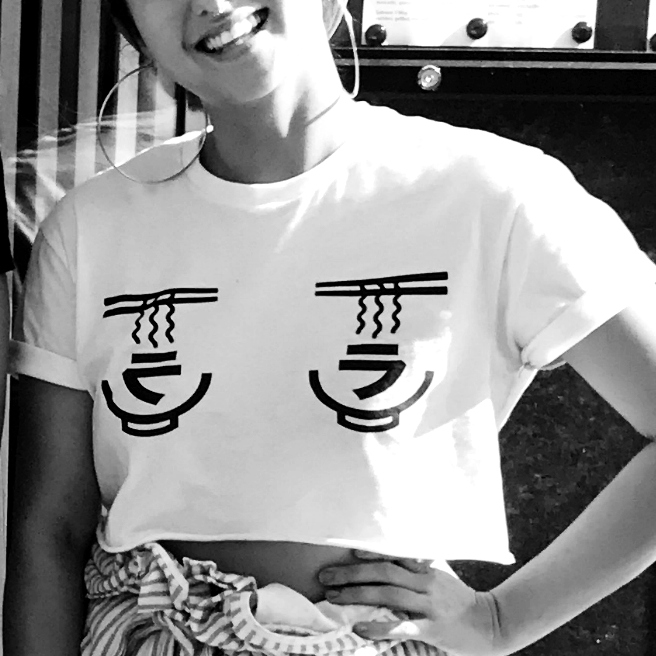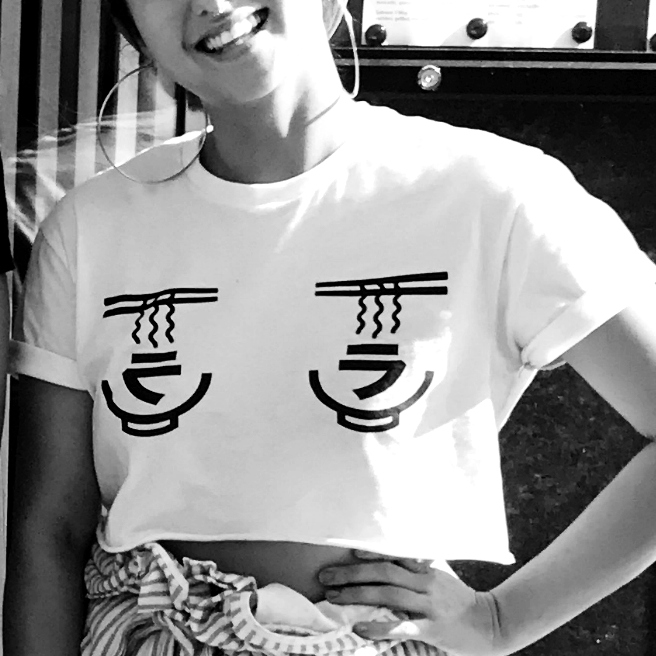 Ramen Mama T-Shirt
For all the women who appreciate a delicious bowl of ramen. Or anyone who has ever wanted ramen bowls for boobs.
Currently available in one version - white tee with black text.
Tee comes full length. The crop is up to you and your scissors.
All tee shirts are unisex. Sizing is based on men's tee shirt sizes.